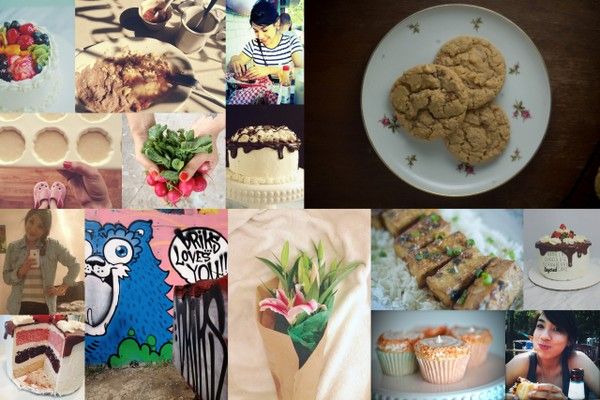 Welcome to Sterling & Oats.
I'm Melissa.
I'm a self/momma-taught baker & cook with lots to learn and lots to share,
currently residing in Austin, TX. I enjoy hiking and being outdoors, photography, all things vintage, and spending time with my creative boyfriend and our two pups.
I love eating in season and cooking wholesome meals. I mainly started this blog with the intent to just keep an online portfolio of my cakes but found that I love sharing recipes of all types. I try to stick to a mostly vegetarian/vegan menu but I hate putting a label on my diet so I rarely refer to myself as a vegetarian. Making healthy choices is kind of a new thing for me so I think I started this blog at the perfect time. This blog has now become a creative outlet for me. Over the years (fingers crossed) I hope to browse through past posts and look at the progress I've made overall.
I shoot all my pictures with a Nikon D70. I'm still learning so please don't cringe too much when you see a blurry, pinkish hued photograph. I'm getting there!
Sterling is my one two three year old Australian Shepherd. He's my best friend and he can piss me off to no end. :-) I love him to the moon and back. I will talk about him often and include a few puppy treat recipes here and there. I've learned so much from him and I'm still learning (and taking advice!) on how to be the best owner. I thought the name Sterling & Oats nicely summed up what this blog is all about... sweet puppy love & making healthy choices.